Prince William and Kate Middleton Are Engaged! Find Out How He Proposed!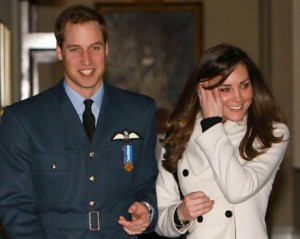 There is going to be a new Princess! Prince William and his long time girlfriend Kate Middleton, both 28, have finally gotten engaged.
It is sure to be the Wedding of the Century.No date has been released but royal experts believe it should take place within the next few months, which is how long Prince Charles and Diana waited after becoming engaged.
How did William propose? 
The Official Statement
The Prince of Wales is delighted to announce the engagement of Prince William to Miss Catherine Middleton.
The wedding will take place in the Spring or Summer of 2011, in London. Further details about the wedding day will be announced in due course.
Prince William and Miss Middleton became engaged in October during a private holiday in Kenya. Prince William has informed The Queen and other close members of his family. Prince William has also sought the permission of Miss Middleton¹s father.
Following the marriage, the couple will live in north Wales, where Prince William will continue to serve with the Royal Air Force.